​The action you see on screen is not actually just an action but more accurately, it is a

stunt

. A simple stunt can jerk your mind for while. It is the matter of just fraction of seconds when a bike overrides on single tyre. It could be of anything – a fighting sequence or a skyscraping performance. It requires a special set of skills for performing them. Most of the time, on televisions and in serials, many actors use double bodies for dangerous stunts.

These can be harmful sometimes and life challenging. Most of the time it is not at all easy to play with fire rages, jumping from one peak to another, jumping over the cars and sometimes from planes. These stunts are either physical one or vehicular. What you see in movies and films are mostly vehicular one where you enjoy your hero jumps and sneaks into the other car or bus.

When practically any stunt is not possible, computer-generated effects takes the turn. Many professionals available can make everything possible in digital world. High tech software and machines make their work easy and appreciable. Not only 2D but also even 3D stunts are composed through machines. Special effects and video effects are solution to these high tech impractical phenomenons.

The people who perform these stunts are called stunt-performers. They risk their life sometimes for money and sometimes for adventure to experience and perform these actions. In most of the high profile stunt performances, these performers are insured. Rest it is entirely on their luck and skills that how better they can deal and perform.
Powered by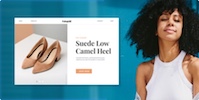 Create your own unique website with customizable templates.